Geography of Menorca
The balearic islands are situated on the latitudes 38º 40' 27" and 40º 5' 17" north latitude and the meridians 7º 35' 5' and 10º 41' 28" east longitude. In the Midwest of the western Mediterrane. If we were to frame the archipelago in a rectangle, Menorca would occupy the north-eastern edge, Cap de Cavalleria and Illa del Aire with its north and east extremities.
A canal called the Canal de Menorca separates Menorca from Mallorca. The minimum depth of this canal is less than 80 metres of an imaginary line between the Ciutadella port and lighthouse Cap de Pera.
A few kilometres southwest of the port of Ciutadella, the debris of the seabed reaches 44 metres. It is a longitudinal rise from the north-east to the south-east.
Royalty Free Stock Photo number: 29289898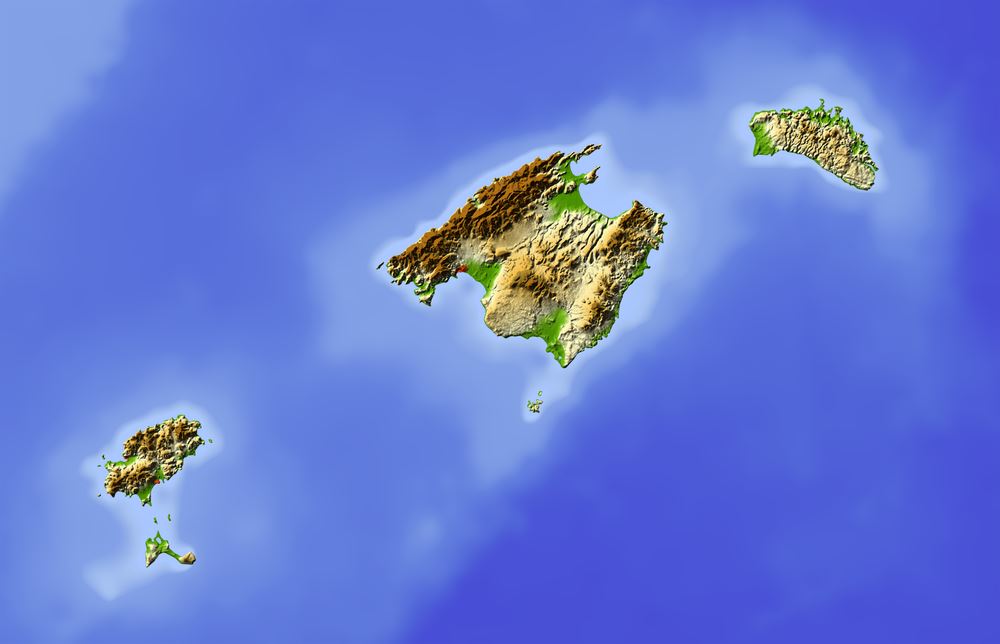 The distance between the two islands is only 18 miles stretching from Cap d'Artruix to Cap de Pera.
The two main ports of the canal (Alcudia and Ciutadella) are 33 miles from each other.
Menorca is the second biggest island of the archipelago, with 701.84 square kilometres.
Menorca spreads over a length of 53 km and a maximum width of 19.51 km.
Prolongation of the north coast 56,125 km.
Prolongation of the south coast 38,815 km.
The perimeter of the island is 216 km
Royalty Free Stock Photo number: 1131683162